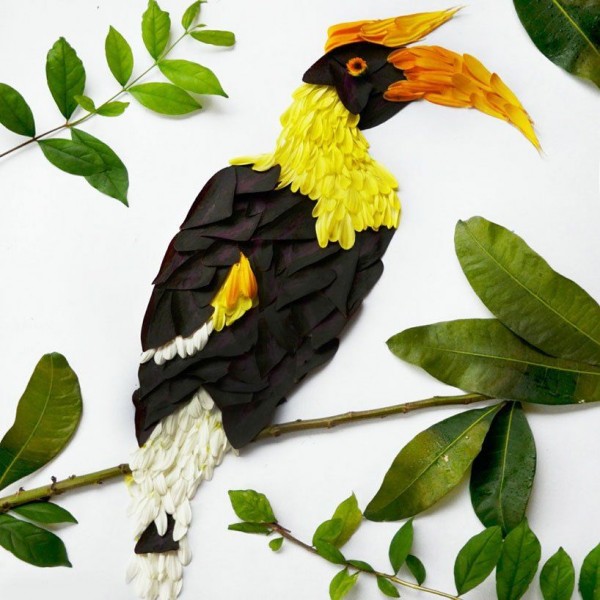 Hong Yi is a creative Malaysian artist-architect to whom we know as a food artist. Recently she mainly interested in a new hobby. By judging her pictures on popular social network "Instagram" a new craze comes in front of us. She started creating images in the original form with flower petals.
In most of her images, she uses flower petals as a main material. She created different birds such as: parrots, roosters, flamingos and so on. However, there are also wonderful portraits of landscapes and people. It is said about Hong Yi that "she senses the trends in art works and can easily pass from one to another." She is always trying to promote something bright, good and kind. Besides with flower petals, the artist
Hong Yi
also uses grass and branches.